VOOV EXPERIENCE 2006 - Putlitz (near Hamburg) - 10.11.12.13 August 2006
Text by Gilly (Sephira) - Pics by Drex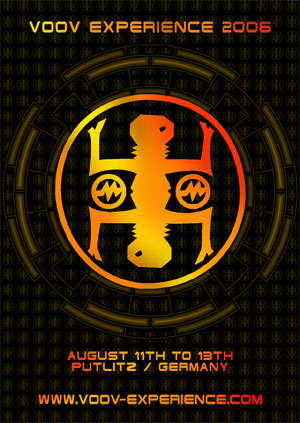 The beginning of this report will be made up of two words which can sound banal: simply wonderful.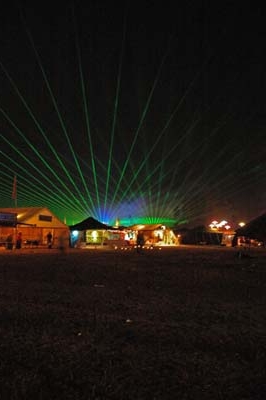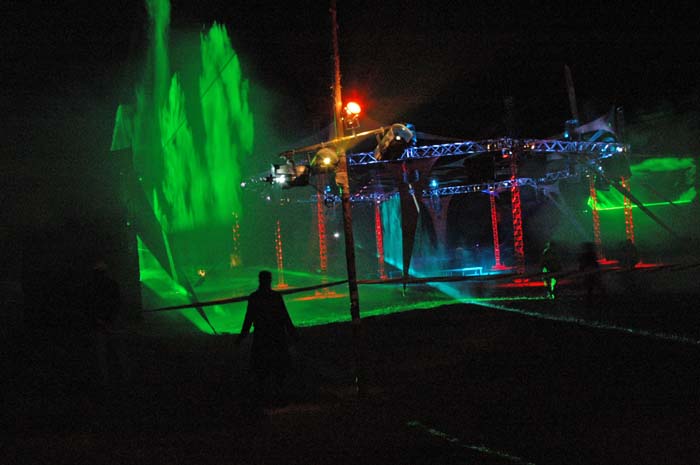 Two words that you could find in a primary school classwork, but few are the ways to describe something that can cut the breath, u can feel several sensations in, see new things and others already seen able to impress like the first time.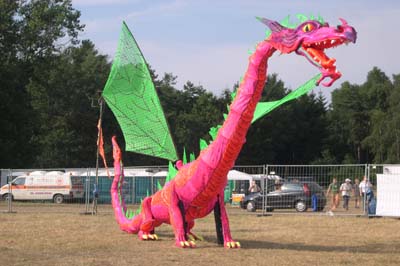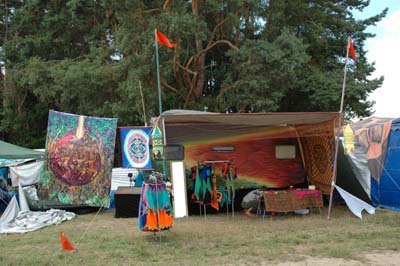 A long travel, almost wearing, among caravan, cars, lorries and long queues which have totally changed the travel hours stimated by our dear via michelin. A travel that brought us in the North of Germany, Putlitz exactly, a little village in a fascinating nothing; around us only forests, like bushes if looked from far; velvety meadows like moquette layers and mills for eolic energy, built following a modern design, that rose from the wide fields and you feel in peace while watching their vanes rotation.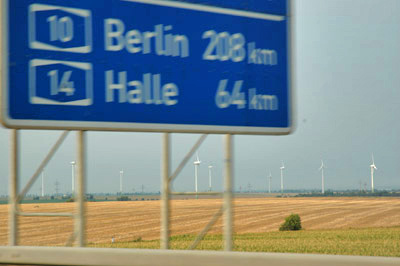 Hundred of cars and tents had already settled before us [camping started one day before the festival on 10 th August]; time to assemble the tent, which would have been our home for this experience, and we were ready to dive in our sleepingbags, excited for the next day to come and a little bit freezy because of the strong humidity that fell during the night like a marble wall [Amazing temperature range].


Sun started to call us out of bed, making feel us the warm of its rays; we noticed some changements in the landscape, because of the big nocturnal affluence of people who have settled in places which were empty at the moment we arrived, like a primordial belly, hungry of music, emotions, voices, smiles, dances, hunger of life.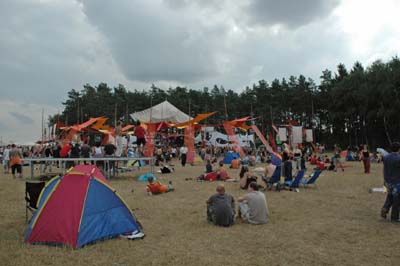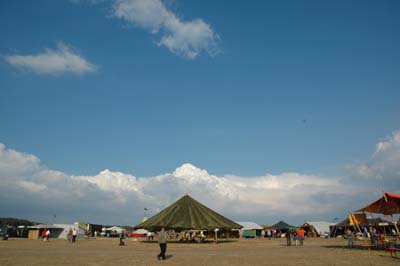 VOOV heart was about some tens of metres far from our settlement.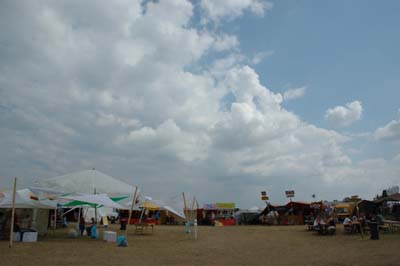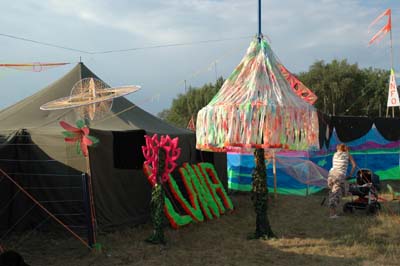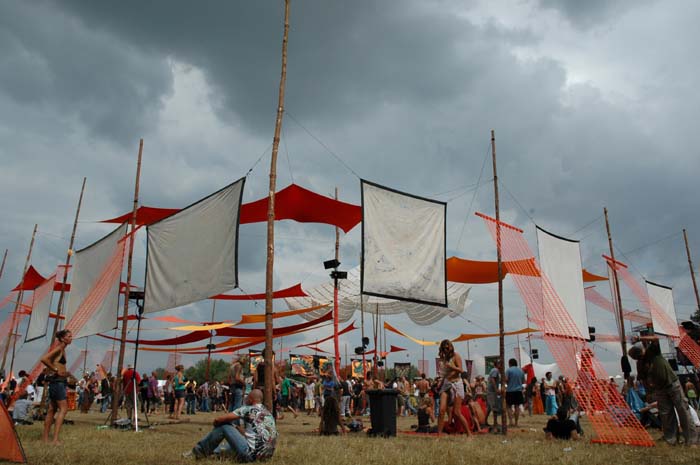 A disinterested and contracting eye would have considered it like a normal mass of stalls, but what the real eyes could see was a pulsing village, a fair made up of different, characteristic and coloured corners, that caught the attention of all the people who were having a walk like they were in a real city; dragons that seem to keep on watching the thousand of souls, living in this impressionistic/avant-gardist pattern and walking with a mind free from stressing troubles, destroyed before their arriving at the fine line between what's conscious and what's not; a huge chill out area, built with a circus shape, holed lenghts, blue and purple lights, mother of other small spaces in which u could relax on carpets and pillows, accompanied by cocktails and pleasant music; corners every kind of stomach could find pleasure and restore in, enjoying different types of dishes: from classic German kartoffeln, to Thai, Turkish and Italian dishes followed by rivers of beer.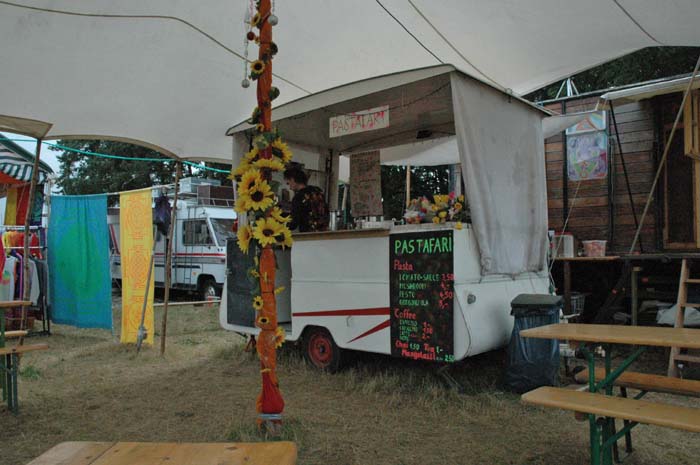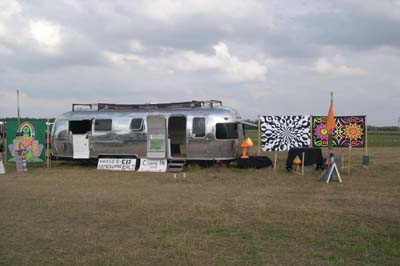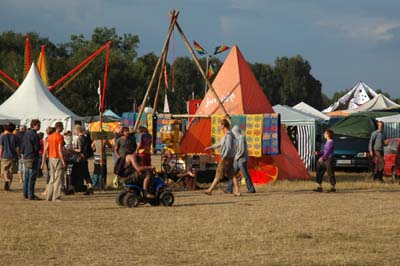 Alternative sound is the first to turn on its mechanical and vibrant heart under the holy look of an elegant Moon, gorgeous, thanks for the landscape around.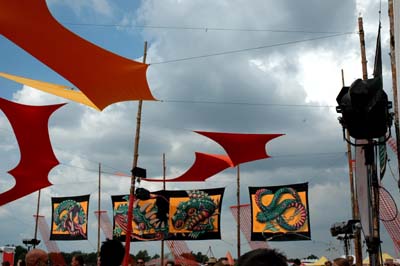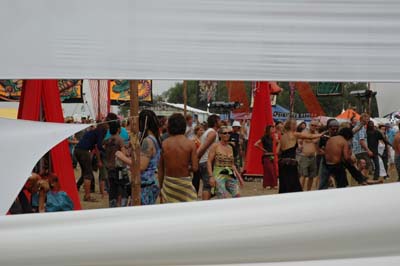 Spirals projected on the trees and light games which seemed givin' us a new skin; mountains of real smiles which brought a further charge and a forest that got lost in a not terrifying dark, characterising the atmosphere with a mystic and a sciamanic tone.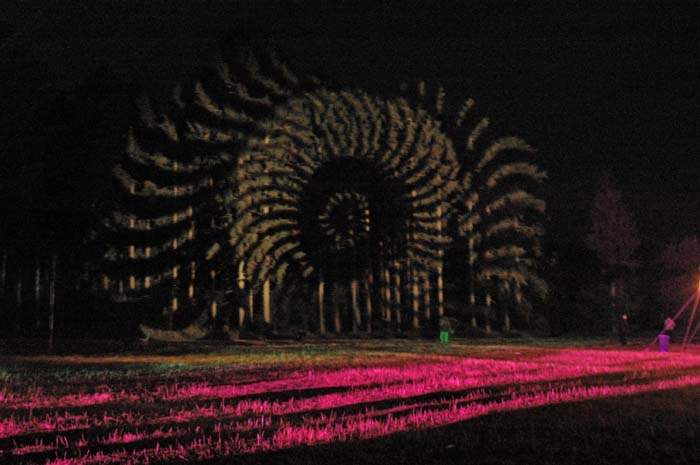 A powerful installation able to provoque an earthquake inside the hearts and the Earth under our feet and which attracted us like a magnet, givin' no kind of dipendence. The keyword is expression in all kind of ways our mind can be crossed by: dancing, running, shouting, smiling, juggling . Cuz human individuality is a wonderful thing, still more when it comes out and it's shown with no shame or barriers; there were no prejudices or defined steps to dance, these things had no pass to enter the party, as for all those made up of the same cangerogenic nature.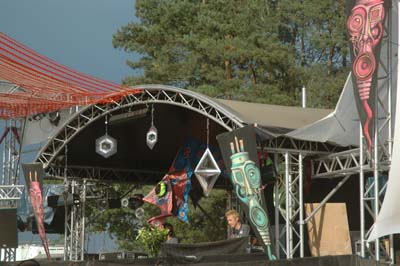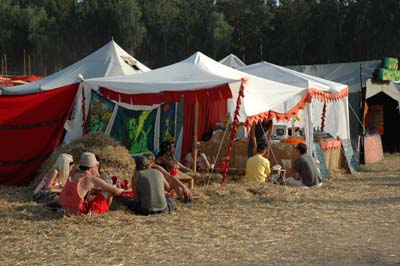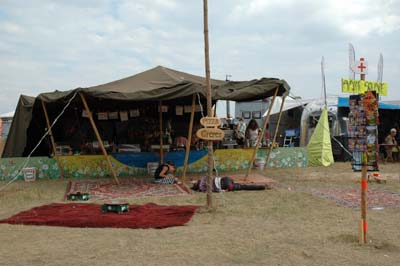 U could meet different types of persons, each with his or her peculiarities; different colours, smiles, shames .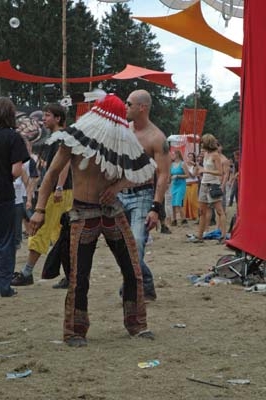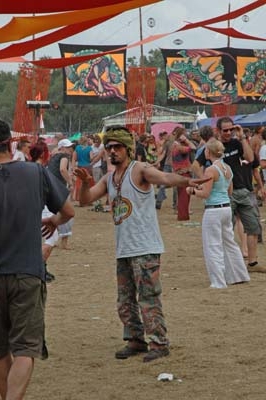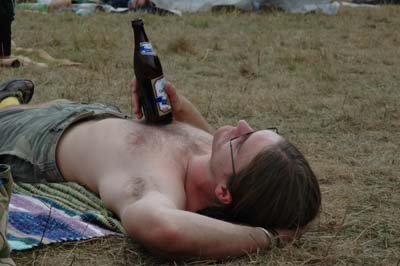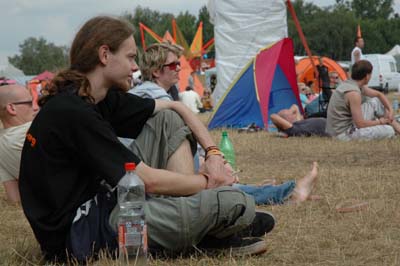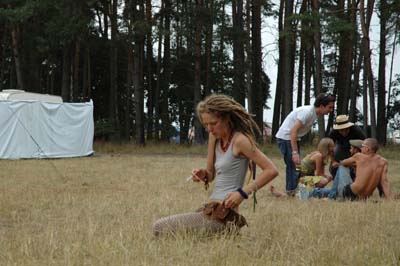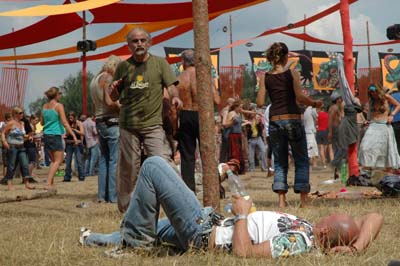 U could see people coming directly from the psychedelic 60s, young guys and girls, adults and entire families with kids like little fairies or elfs.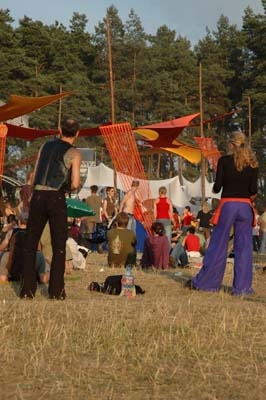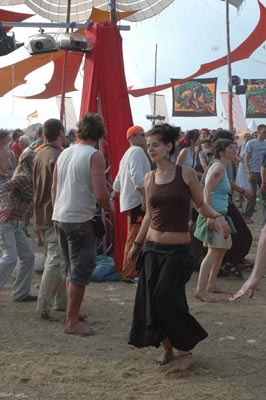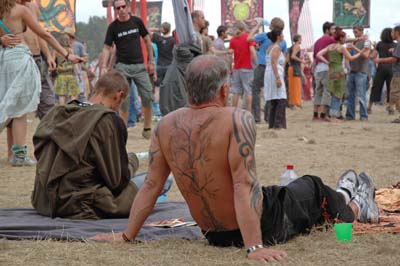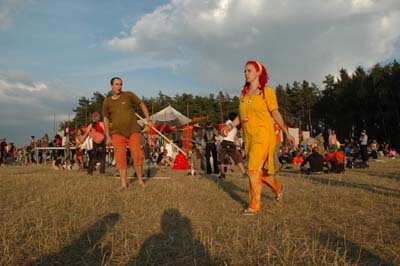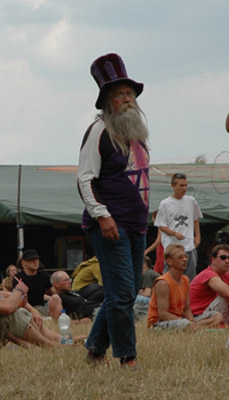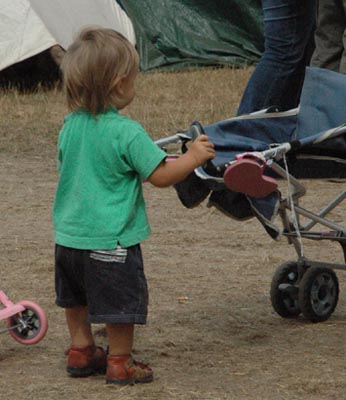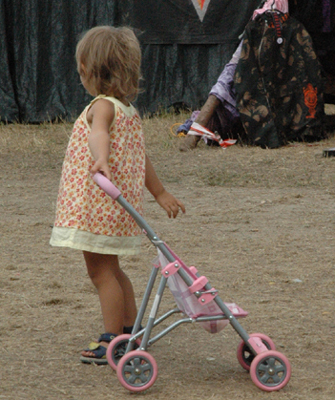 Walking among the roads of the village we arrived to the still sleepy Main Sound, a ritual circle that started to give us an taste of its lights thanks to the lights and lasers check, before the great stuff of fires, spiral synths, basses, beats and emotion of Saturday night.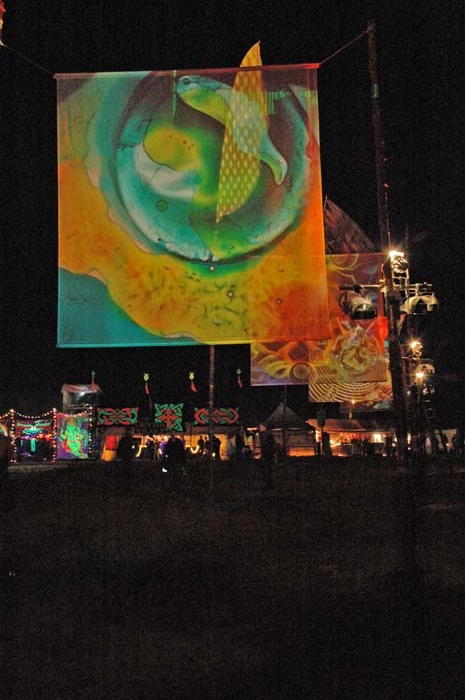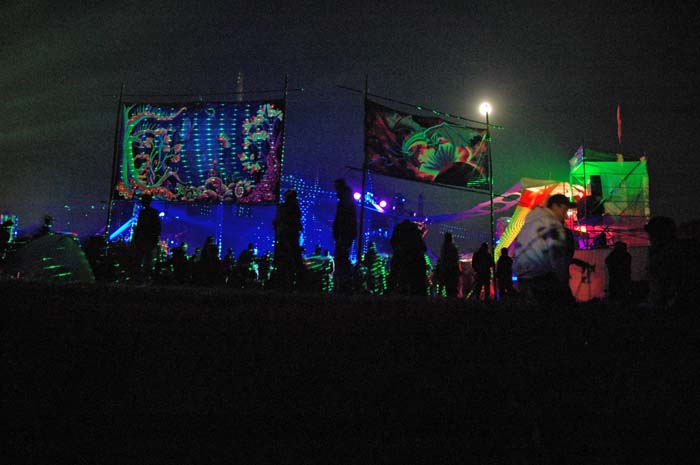 Artistic and psychedelic sounds, with no defects; music never stopped and was always more exciting, more overwhelming and watching the sky was easy for getting lost in space around, with no fears, trusting in the enchanted djs' hands able to guide us amongst magic melodies, making us feel filled up with no need for passive thoughts of mind.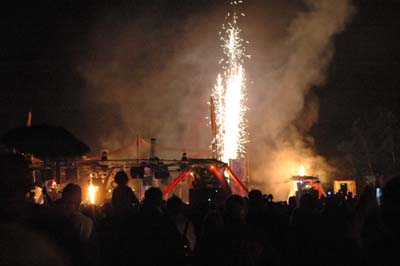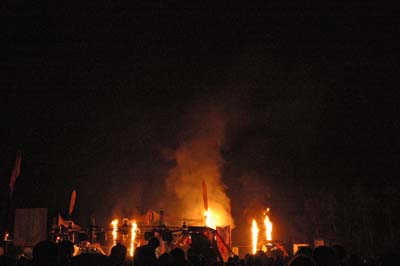 Heart cries thinking about the idea of a departure, but we choose to keep the purity of these moments, rather than sink into the classic sea of depression and sadness. We went away with a real smile which expresses satisfaction, homesick, happiness, fullness . Difficult thing to find in the grey world out there.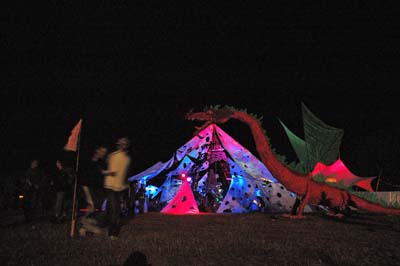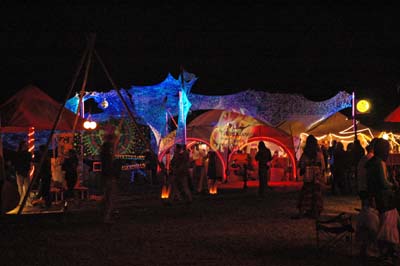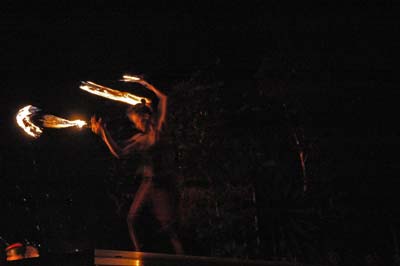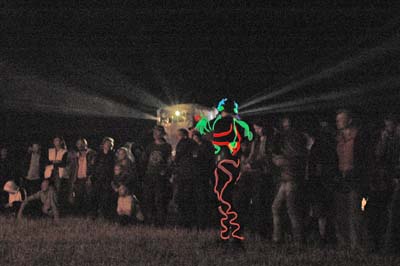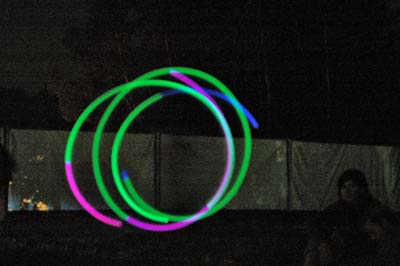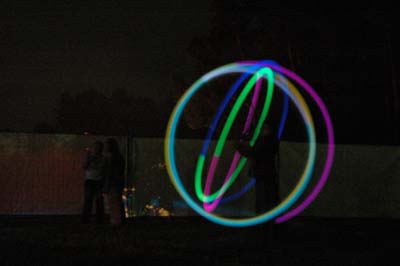 _____________________________